RAKTA signs a memorandum of understanding with Emirates Association for Social Development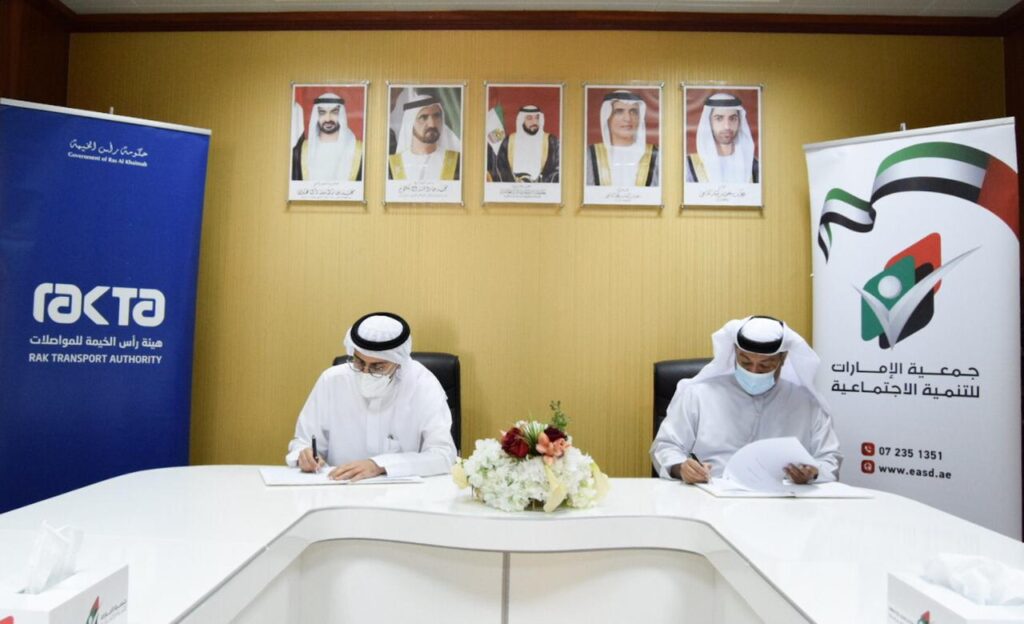 Within the framework of integration and partnership between government sectors and social institutions towards strengthening their relationship and communication in order to achieve the vision of wise leadership and provide government and social services effectively and efficiently.
RAKTA signed a Memorandum of Understanding with the "Emirates Society for Social Development" with the aim of facilitating work and enhancing joint cooperation between the two parties in the field of training, initiatives, sports and community activities, and the exchange of knowledge and experiences.
The Memorandum was signed on behalf of RAKTA by H.E Eng. Esmaeel Hasan Al Blooshi, the General Manager, and H.E. Khalaf Salem bin Anbar – Vice President and Director General of the Association.
The memorandum was signed on Tuesday, March 30, 2021, at the association's headquarters in the presence of a number of department managers from both parties.