RAKTA launches a new route for intercity buses to Al Ain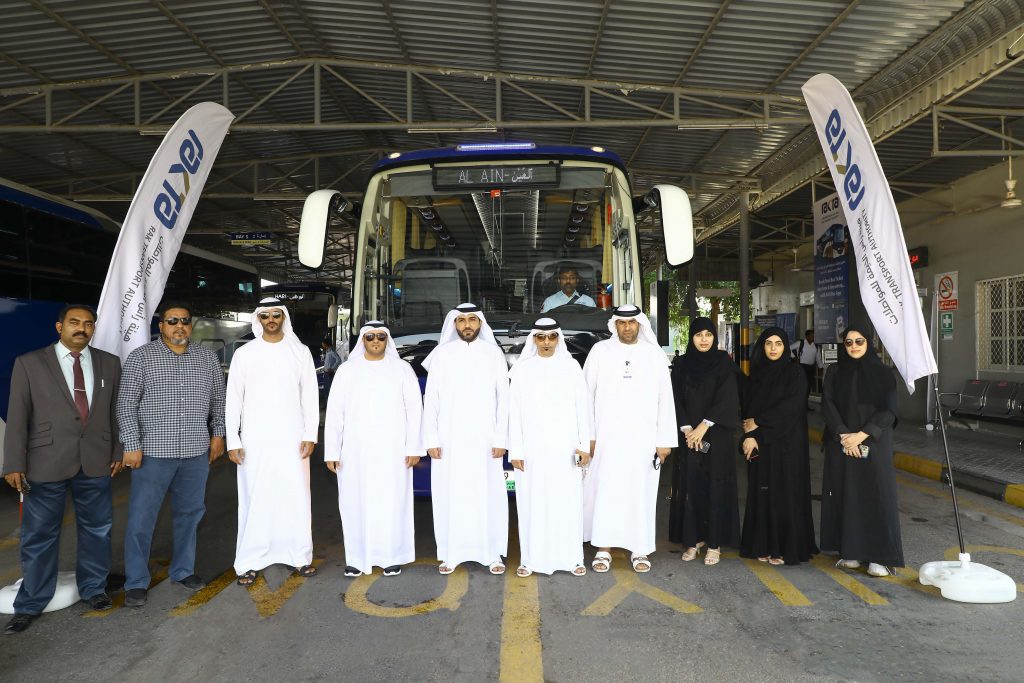 Ras Al Khaimah Transport Authority launched a new route for intercity bus on October 21, starting from the Emirate of Ras Al Khaimah to the city of Al Ain during weekends.
H.E Maktoum Nasser Muraddad, Deputy General Manager and Director of Support Services Department, said that the launch of a new bus route to the city of Al Ain will provide customers with a new option for transportation and provide the best mass transportation services for various segments of society, as the bus route includes 3 stops in the city of Al Ain, including Al Faqaa area, Al Jimi area, and Al Ain bus station.
This step comes within the framework of RAKTA's keenness to expand and develop the public transport network across cities and work to strengthen it to become more interconnected with the various emirates in order to achieve RAKTA's first strategic objective "people happiness" and the second strategic objective "transport integration".