RAKTA honors a Taxi driver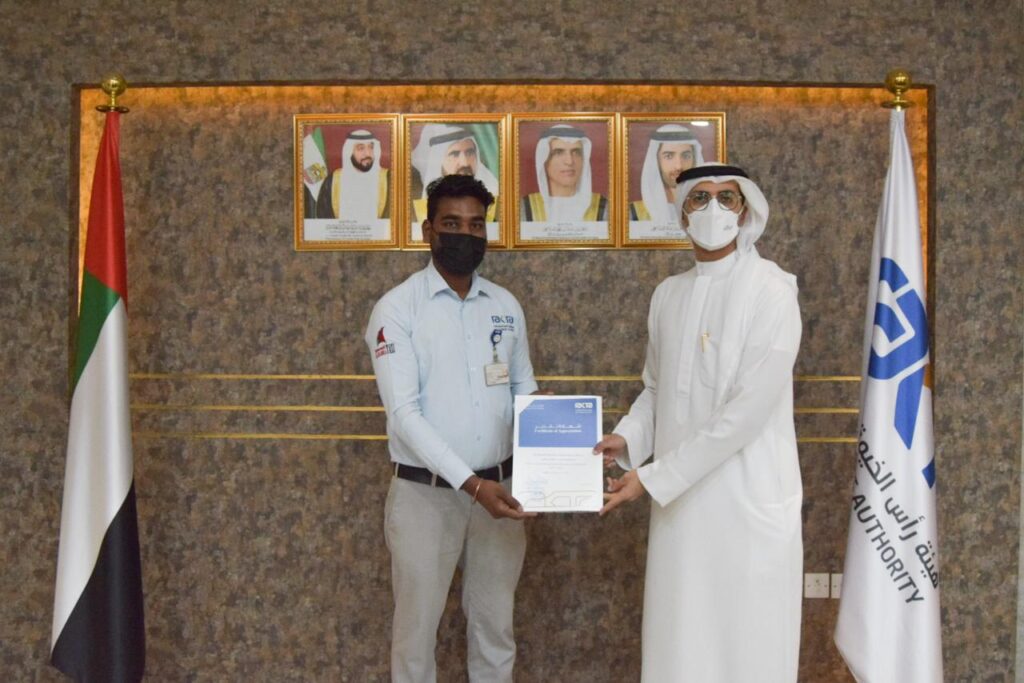 H.E. Eng. Esmaeel Hasan Al Blooshi, General Manager of RAK Transport Authority (RAKTA), honored the taxi driver, Bikram Amarjeet, In recognition of his excellence and cooperation with taxi users, in addition to his full commitment to the precautionary measures.
H.E praised the driver's good behavior, which reflects the RAKTA's efforts in educating its drivers through "Al Bosala" application, educating them in various training programs, including precautionary measures that limit the spread of the COVID-19, which enhances the confidence of customers, residents and visitors of Ras Al Khaimah, in the services provided to them. Stressing that the authority is always keen to honor distinguished drivers, as a matter of encouraging and motivating them to adhere to the precautionary measures and abide by the rules and laws to reach the highest levels of service excellence.