RAKTA appreciates the efforts of Emirati women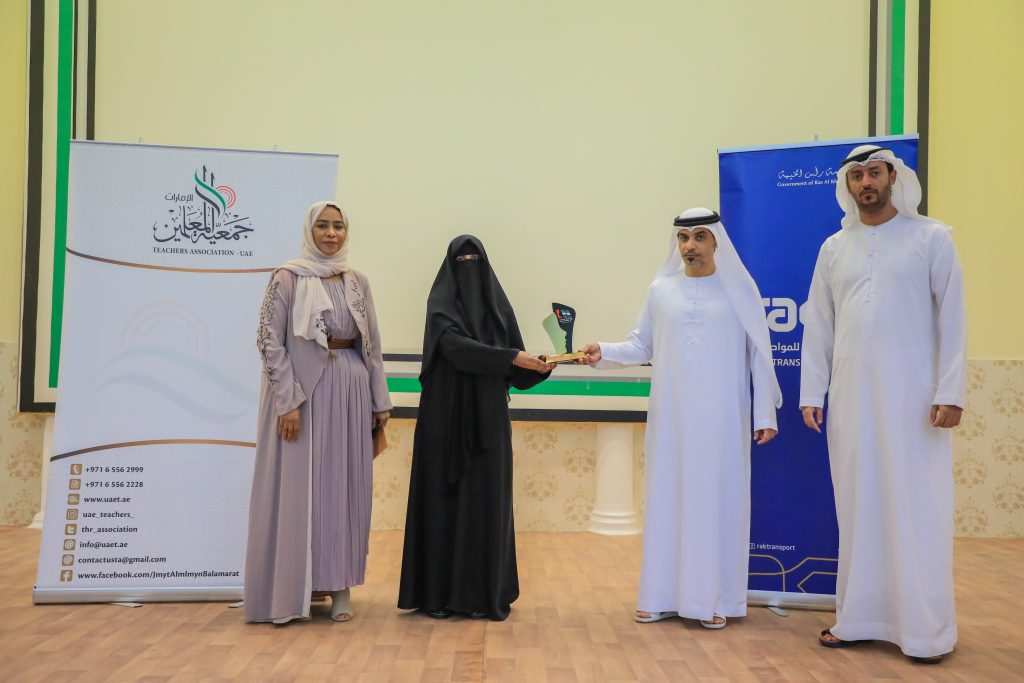 In appreciation of the Emirati women efforts and their participation in supporting the process of development and renaissance that our beloved country is witnessing, RAKTA honored Dr. Fatima Muhammad Al-Bak Al-Shehhi – an Arabic teacher, for her efforts and achievements over the past years, represented by winning several awards ,that contribute to improving the distinguished educational performance in the Emirate of Ras Al Khaimah, Where she co-authored the Arabic language curriculum – fourth and sixth grades.
She holds the Prime Minister's Medal, Sheikh Mohammed bin Rashid Al Maktoum, for Government Excellence, category of the Best Teacher Medal 2021- sixth session. Presented a research paper at the Fourth International Conference on Contemporary Islamic Studies and Emerging Issues in Malaysia 2021, She holds the title of pioneer in education development at the level of the Gulf Cooperation Council in the "I wish" competition, Sheikha Hessa Salem Al-Sabah Award for Educational Leadership, Kuwait 2022.
The honoring took place at the headquarters of the Teachers' Association in Ras Al Khaimah and in the presence of Ms. Amna Al Zaabi – Manager of the Association.