COVID-19 vaccination campaign for transportation drivers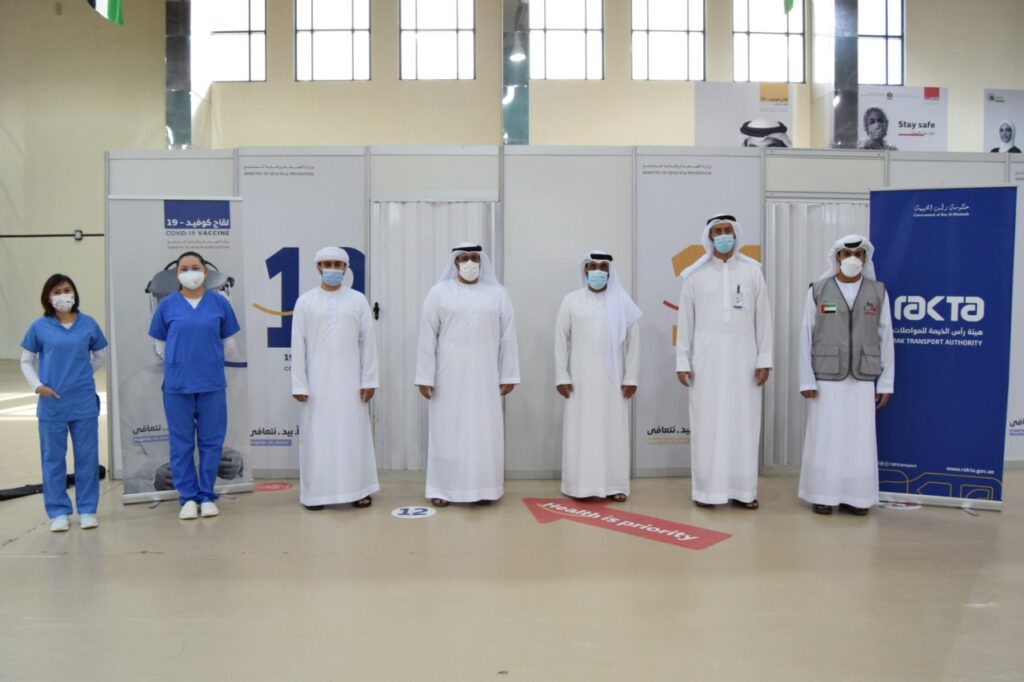 As part of its continuous efforts to provide all means of protection for community members, RAKTA, in cooperation with the Ministry of Health and Prevention, implemented a "COVID -19" vaccination campaign for transport drivers in the emirate. As RAKTA seeks to provide all of its drivers with the vaccine from the target group in order to limit the spread of the "COVID-19" as part of the national campaign of vaccination against the virus, seeking to provide the highest levels of safety for transportation users in the Emirate of Ras Al Khaimah.
Mr. Mohamed Hashem Esmaeel – Director of Quality Control and Operations Department, confirmed that this campaign strengthened RAKTA's role in responding to precautionary measures for the "COVID-19" pandemic, in order to ensure business continuity and services for the residents and visitors of Ras Al Khaimah. He also appreciated the efforts of the Ministry of Health and Prevention to address the pandemic and provide full support to the authority and other business sectors in the emirate.