RAKTA carries out awareness visits for taxi and bus drivers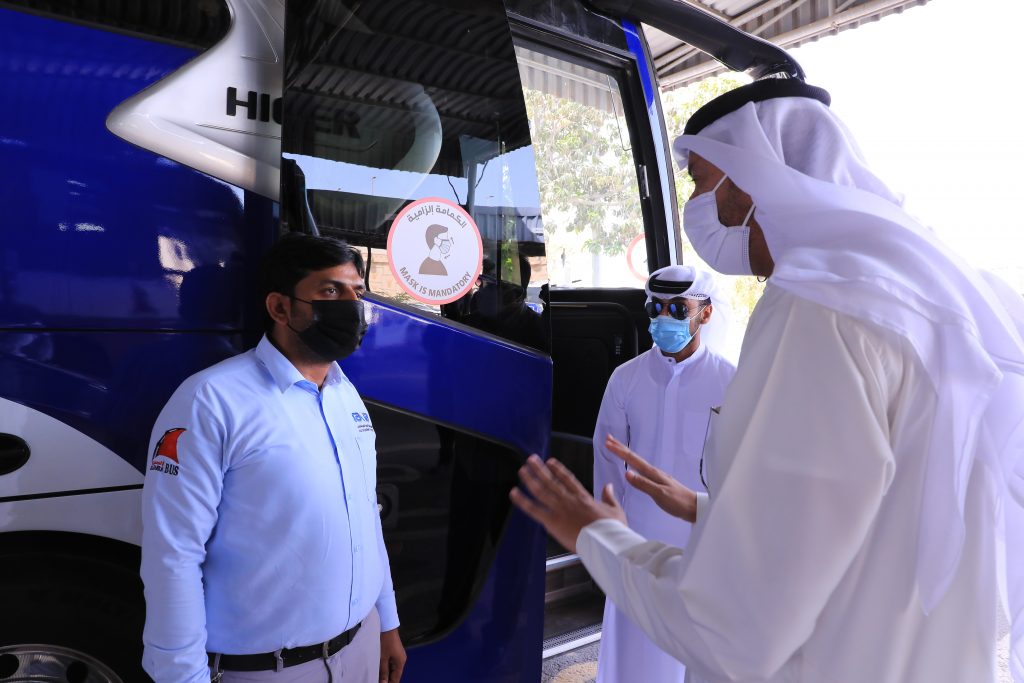 The safety and security team in RAKTA carried out a number of sudden visits to the means of transport in the emirate. The visits aimed to educate taxi and bus drivers about the importance of adhering to preventive measures and making sure to wear mask in order to preserve customer's health and safety.
The visits also aim to raise awareness of the importance of adhering to the preventive measures that would preserve the health of community.