For the second year in a row, RAKTA wins 7 international awards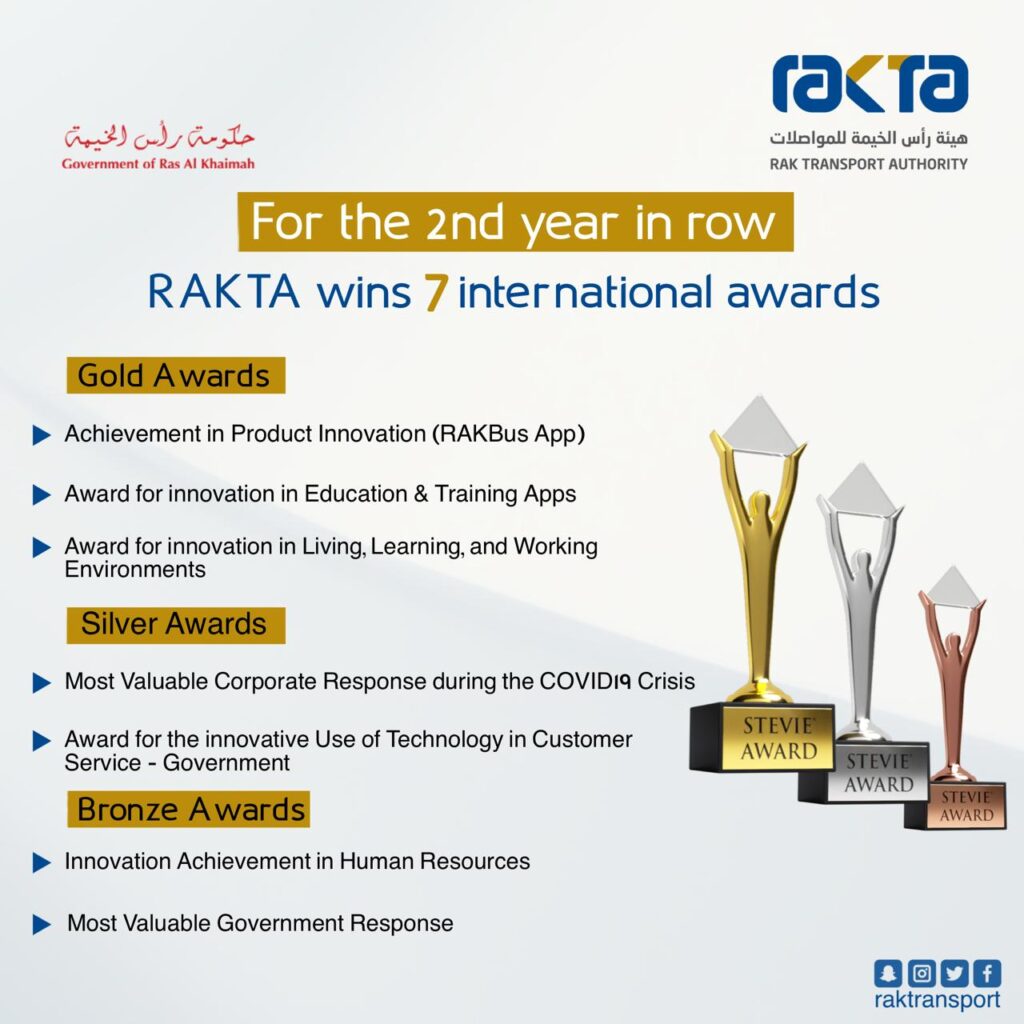 Ras Al Khaimah Transport Authority (RAKTA) has won 7 international awards within the Middle East and North Africa Stevie Awards, where the categories included winning three gold awards, two silver awards and two bronze awards in the following categories:
Gold Stevie Awards:
1. Achievement in Product Innovation (Smart RAKBUS App)
2. Award for Innovation in Education and Training Apps (Smart "AlBosala" App)
3. Award for Innovation in Living, Learning, and Working Environments
Silver Stevie Awards:
1. Most Valuable Corporate Response during the COVID-19 Crisis
2. Award for the Innovative Use of Technology in Customer Service – Government
Bronze Stevie Awards:
1. Innovative Achievement in Human Resources


2. Most Valuable Government Response H.E Eng. Esmaeel Hasan Al Blooshi, General Manager of RAKTA, stated that the Authority's winning of 7 awards for the second year in a row is a real achievement that we are proud of and is a translation of the strategic approach pursued by the authority through its endeavor to implement pioneering initiatives and projects, and its participation in winning international awards and competing in the field of rapid development of the transport sector in a way that enhances the authority's leadership position among the public transport sectors.