RAKTA launches the "Shaheen" system within the activities of UAE Innovates 2021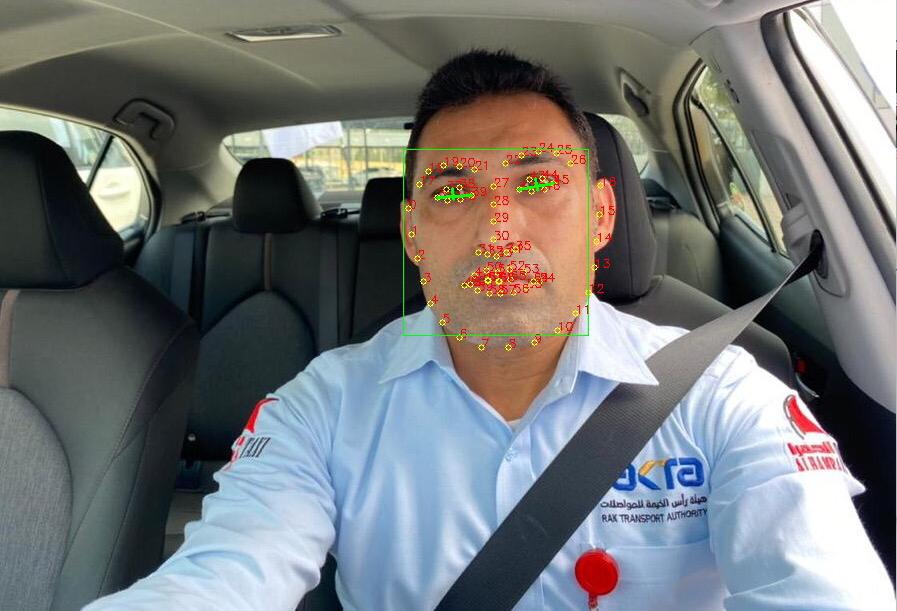 Ras Al Khaimah Transport Authority (RAKTA) launched the first phase of "Shaheen" system within the activities of the Innovation Month 2021 under the slogan "UAE Innovates".
The system consists of installing an AI camera in front of taxi and bus drivers that reads their face features and activities while driving to monitor stress levels and signs of fatigue, through technical indicators linked to RAKTA's Smart Control Center.
There is also another smart system represented by a device through which the driver's behavior is monitored during the trip, in terms of exceeding the speed limit, lack of commitment to safe driving, using the brakes recklessly, turning suddenly, being distracted from the road using a mobile phone while driving, and others. Accordingly, the RAKTA's Smart Control Center analyzes this data and takes immediate measures to ensure the safety of taxi and bus users, and contribute to reducing complaints and observations.
H.E Eng. Esmaeel Hasan Al Blooshi – RAKTA's General manager confirmed that the "Shaheen" system to monitor drivers' behavior comes to ensure their commitment to the rules, principles and ethics of the profession, in addition to motivating them to observe the best behaviors in dealing with transport users to achieve the highest safety standards in line with RAKTA's vision "Pioneering in regulating the transportation sector and ensuring the provision of safe, reliable and smart transportation services"