RAKTA organizes a workshop on the importance of reading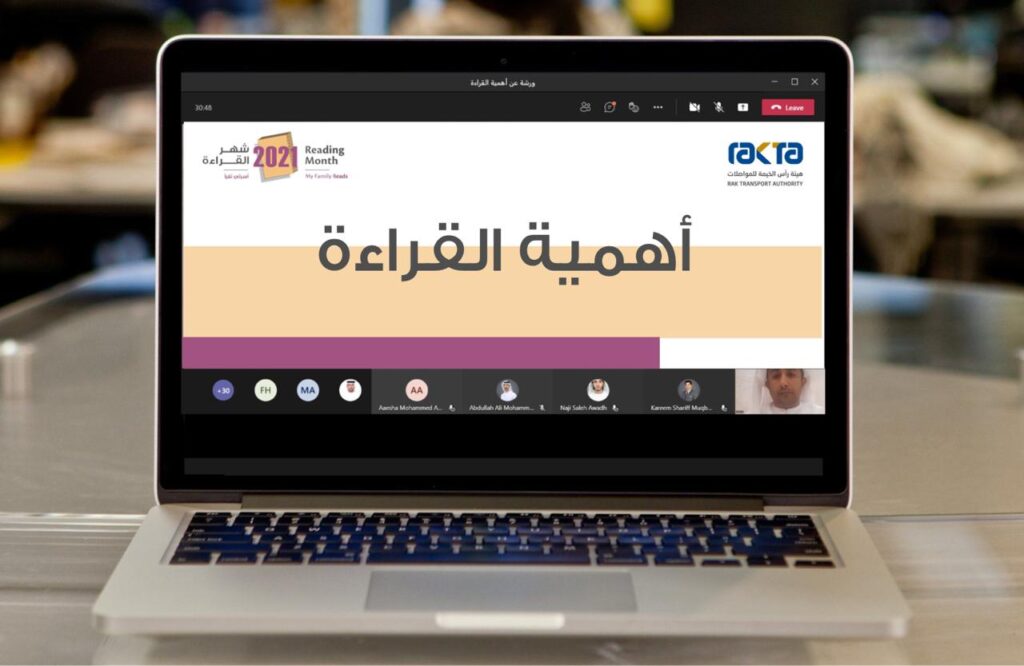 Coinciding with the national reading month that falls on March of each year, RAKTA organized a workshop on the importance of reading in cooperation with the Ras Al Khaimah Education Zone presented by Mr. Nasser Al-Bakr Al Zaabi and in the presence of H.E. Amna Abdullah Qadeeb Al Zaabi, Director of Ras Al Khaimah Educational Zone, the employees of the two organizations and RAKTA's customers.
The workshop represented in the importance of reading, introducing the month of reading, the role of parents in inculcating a love of reading in children, highlighting the importance of reading and stressing its great role in developing their abilities and culture. In addition to encouraging diversity in reading books, consolidating the culture of reading and making it a permanent community habit among members of society. As this workshop aims to motivate and encourage the attendees to love reading, how to choose books, the importance of developing reading skills that contribute to building a reading society.