A coordination meeting between RAKTA and Dubai Taxi Corporation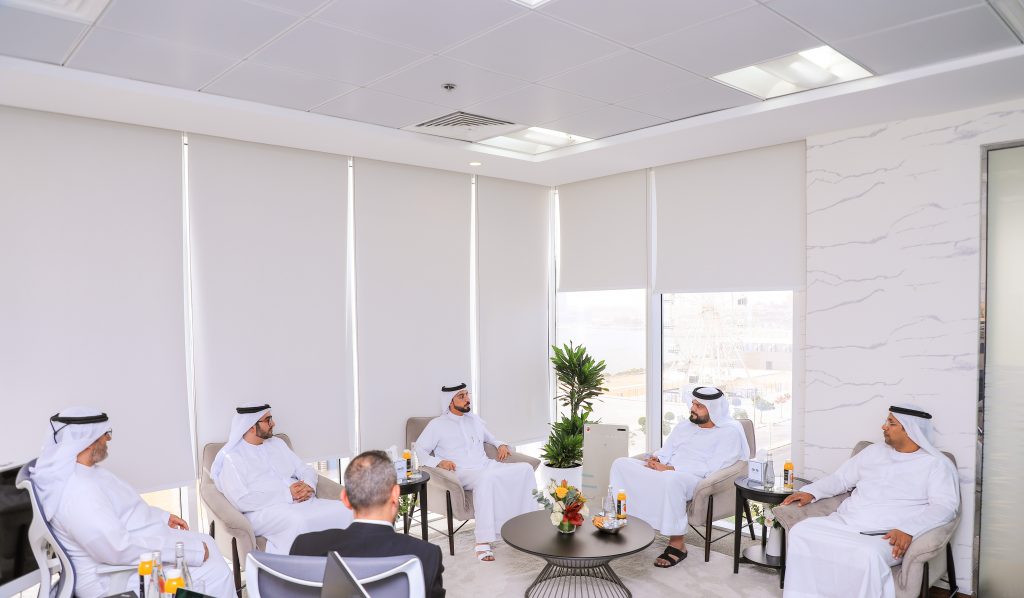 H.E Eng. Esmaeel Hasan Al Blooshi, General Manager of RAKTA, received a delegation from Dubai Taxi Corporation, to enhance joint cooperation and discuss investment partnership opportunities in the transport sector.
During the visit, many topics were discussed, including the transportation integration mechanism and the expansion of services. The challenges facing the transportation sector were also discussed, in addition to exchanging experiences and future projects.
The visit was attended by the Director of the Drivers' Happiness Department, the Director of the Digital Transformation and Commercial Development Department, the Director of the Operation Department of Dubai Taxi, and the Director of the Operation and Control Department at RAKTA.