RAKTA launches free transportation for people of determination via public buses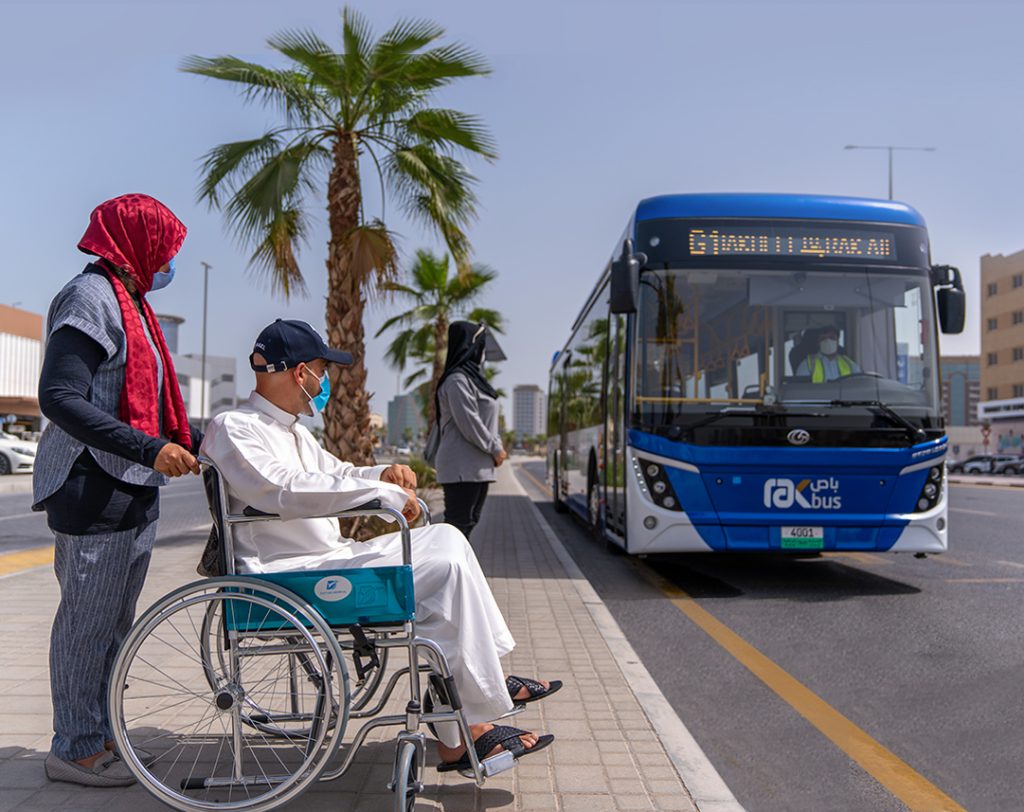 In line with the government's directions to support people of determination and RAKTA's strategy to provide sustainable transport services to ensure the smooth flow of transportation for all, RAKTA has launched a free transportation service for people of determination via public buses to facilitate their movement within the emirate and from there to other emirates.
RAKTA always seeks to integrate people of determination in various operational and community events and initiatives to encourage them to participate and motivate them to use the transportation options provided by RAKTA, including internal buses and intercity buses.
H.E Eng. Esmaeel Hasan Al Blooshi – General Manager, confirmed that RAKTA pays great attention to the category of people of determination by ensuring their participation in the various community initiatives organized and supported by RAKTA, in addition to providing safe and friendly transportation services for people of determination in line with government directions to provide appropriate services It is suitable for all segments of society.