RAKTA launches the internal bus service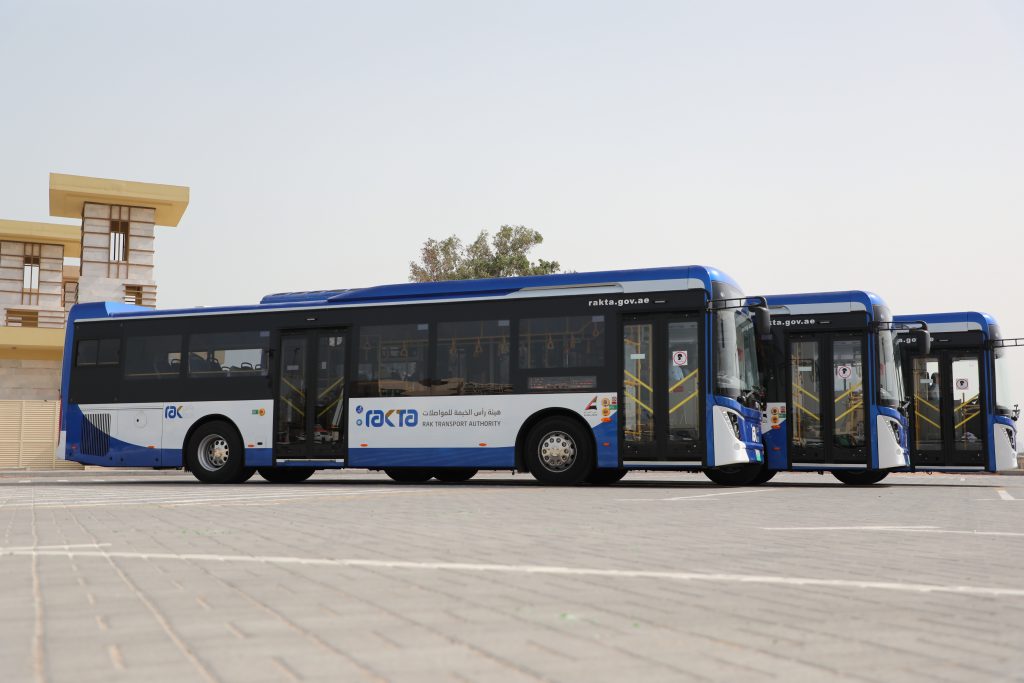 Based on the vision of Ras Al Khaimah 2030 and within the expansion strategy of Ras Al Khaimah Transport Authority (RAKTA) to provide sustainable transport solutions that meet society needs, RAKTA launched the internal bus service through the trial operation of 4 main routes covering different geographical and vital locations in the Emirate of Ras Al Khaimah, with the aim of providing a safe and integrated transport network that contributes to achieving smooth mobility for all.
It is worth noting that the service includes 4 routes, the red route starts from Manar Mall to Al Jazeera Al Hamra area, the blue route starts from Manar Mall to Shaam area, the green route starts from Manar Mall to Ras Al Khaimah Airport, and the purple route starts from Manar Mall to the American University.
H.E Eng. Esmaeel Hasan Al Blooshi – General Manager of RAKTA indicated that the launch of the internal bus project in the Emirate of Ras Al Khaimah is a qualitative addition to the transport infrastructure projects in the emirate, which is implemented by RAKTA to encourage public transport and improve the quality of life and facilitate access and integration between different means of transportation and linking regions with each other.
H.E added that the service was operated by 9 modern buses equipped with multiple technologies to ensure the quality of service in accordance with international best practices, in addition to being equipped with smart cameras that work with artificial intelligence and modern tracking systems linked to the smart control and monitoring center to ensure the highest levels of security and safety for users.
Where customers can buy tickets through buses according to the timings of the trips, which will start from 6 AM until 9 PM during weekdays, and until 10 PM during the weekend.