The periodic meeting between RAKTA, RAK Police and GRA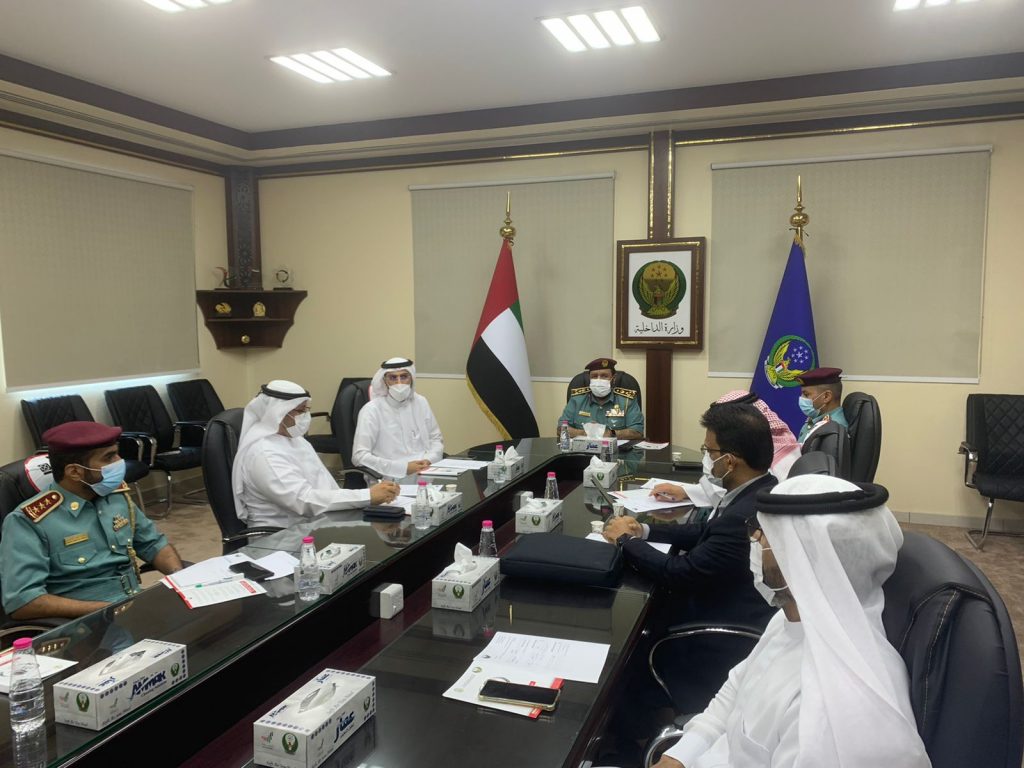 RAKTA held a coordination meeting with both the General Command of Ras Al Khaimah Police and the General Resources Authority, where RAKTA's delegation was headed by H.E Eng. Esmaeel Hasan Al Blooshi – the General Manager, and he was received by Brigadier Dr. Muhammad Saeed Al Hamidi – General Manager of Central Operations in Ras Al Khaimah Police, in addition to a number of those responsible.
Within the meeting's agenda, the two sides reviewed a number of topics of common interest, such as working on the completion of joint projects as the traffic integration project and the surveillance cameras project in public transport linked to the smart control and monitoring center recently launched by RAKTA and its role in promoting the best security practices that the authority seeks in cooperation with Ras Al Khaimah Police, which contributes to raising the level of transportation security in the Emirate of Ras Al Khaimah.
At the end of the meeting, H.E Eng. Esmaeel Hasan Al Blooshi thanked the attendees for their efforts exerted through the joint work teams. As he confirmed the importance of cooperation and coordination between the various government agencies in a way that contributes to enhancing the quality of life for the residents of the emirate by providing safe, reliable, and smart transportation services in line with RAKTA's vision 2020-2025. And the vision of the Ras Al Khaimah government 2030.